WALLFLOWER SF SUMMER POP UP
If you'd have told us just over a year ago when we founded this business that we'd be setting up shop for two months this summer in the Mission district, the stomping grounds of our younger, wilder days, I'm not sure we would've believed you. As our summer residency at Bouquet Mini Mart inside of Wallflower SF sadly draws to a close, we take a moment to reflect on our home for the past eight weeks.
XO SV,
Gemma & Raquel
We packed up Raquel's family car with all of our stock, shop fixtures and fittings, our first ever Santa Venetia sign and a couple of pieces to warm up and personalize the space.
We double parked, #SFLIFE, outside of Wallflower and began to ferry in the makings of our first in-store pop up.
In order for our intricate embroidered clogs to shine, our approach to merchandising the space was to keep it simple.
We opted for white fixtures and accents of jute to add warmth without distracting from the shoes.
A gorgeous indoor Money Tree added a pop of color, and a little luck, to the space too.
Our sales model is that each shoe is custom made for you, as you order. We operate a zero stock and zero waste business, which in the world of fast fashion is a departure from the normal.
However, having to stock a brick and mortar meant this model had to shift. So, we came up with the idea to stock our pop up with SS18 samples in some of our best selling designs/color ways.
This meant not only were we reducing what otherwise would've been waste in selling these pairs, but we were also able to offer our clogs at a high discount, making any in-store purchase of SV even sweeter.
A win for our business practices and for shoppers.
It wouldn't be us if we didn't throw a party to celebrate this milestone.
We shared the Bouquet Mini Mart floor with other local creative businesses - Shop Goldfeather, Clouds and Ladders and Poor Bliss Vintage, to toast our first in-store and give guests a sneak preview of our SS19 collection.
It's safe to say, we had a blast! Helped along by snacks and drinks that were equal parts gorgeous and delicious, the party was a perfect close to our time spent at Wallflower SF.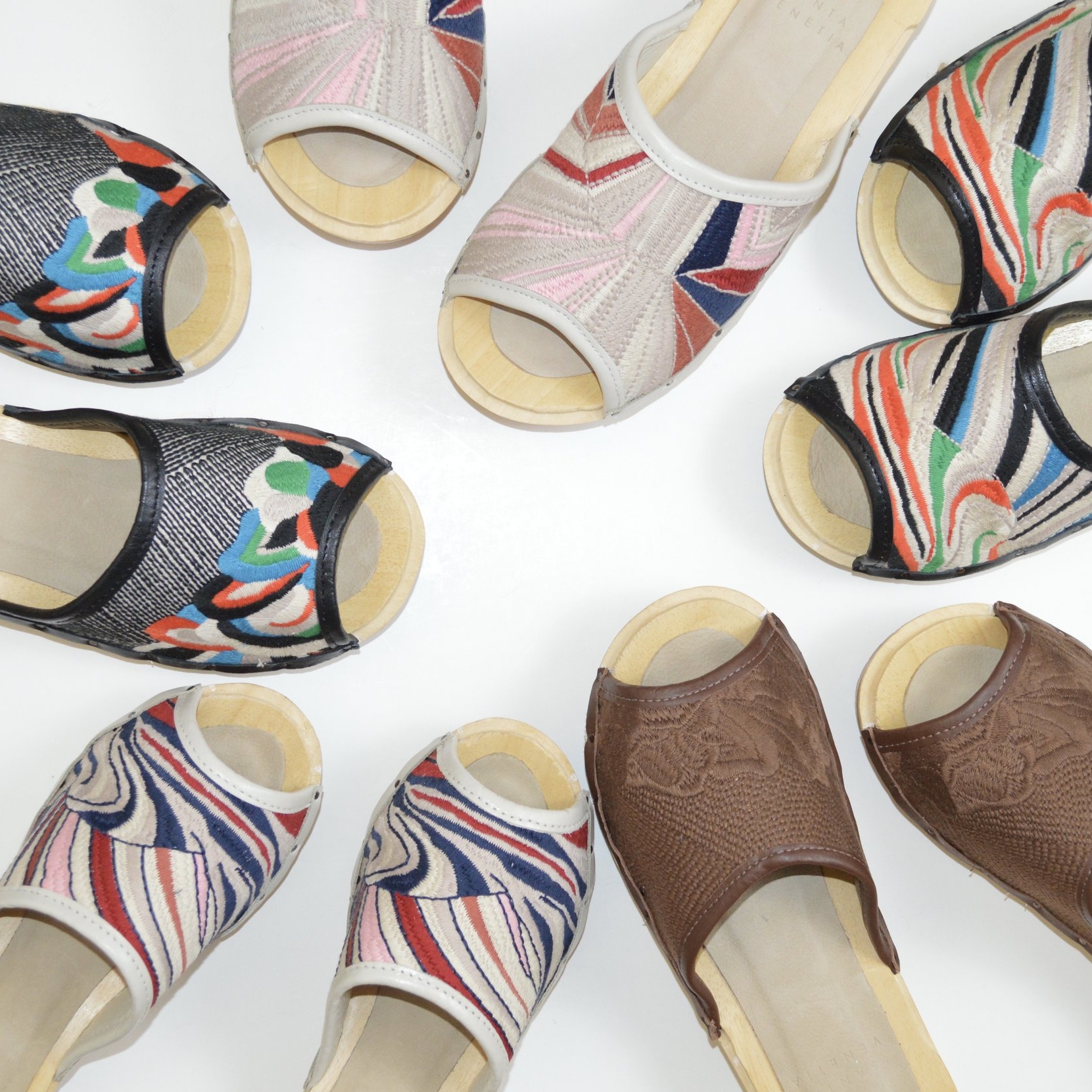 Shop more sizes and styles from our SS18 end of season sample sale online, while stocks last.